Amidst A Pandemic, New York Witnesses An Increase In Some Violent Crimes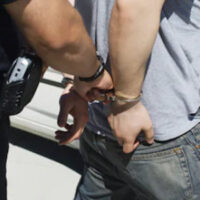 According to an article written by Ali Watkins, a reporter on the Metro desk at the New York Times, New York recorded 447 homicides in 2020. This number is said to be the most since 2011. Unfortunately, things don't seem to be getting better in 2021. In fact, just between March and April, things seem to have gotten out of hand.
A New York Daily News article by Thomas Tracy, a crime reporter that has been covering the NYPD for more than ten years now, indicates that New York police saw a 95% increase in shootings, a 54% increase in rape cases, and a 60% increase in homicides between March 2021 and April 4, 2021. According to New York Daily News, in the month leading up to April 4, 2021, New York police investigated over 90 shootings. This figure is said to be twice the figure recorded last year during that same period. New York police are said to be currently looking into 127 rape reports, with those cases reportedly being more than the number of cases recorded during the same period last year. Additionally, New York saw an increase in murder cases, with over 30 cases recorded in March alone.
According to the New York Times article, the pandemic has driven down other crimes but increased violent crimes such as shootings and homicides. The New York Daily News article supports The New York Times article and states that even though some violent crimes have increased, burglary and robbery cases have reduced. Robbery has dropped by 5%, whereas burglary has fallen by 10%.
What Is Causing the Upsurge in Violent Crimes?
According to New York Daily News, police officials saw this year's upsurge in crime coming because of the relaxation of some restrictions that had been put in place last year, March 2020, to combat the pandemic. In 2020, between March and April, New York was under lockdown. Today, most restrictions are no longer in place, and most New Yorkers are back on the streets. It is believed that the increase in violent crimes is a result of the streets being filled by individuals doing "bad things." On the other hand, some link the crime surge to bail reform. However, advocates for criminal justice reform say that there is no way to prove a connection between the increase in violent crimes and bail reform.
Despite there being no consensus about what is causing the spike in violent crimes in New York, police officers are working tirelessly to see every criminal brought to book. Victims and survivors are being encouraged day and night to seek help. If arrested and charged with a crime, you can be sure that you'll need a qualified defense attorney because law enforcers will do everything in their power to see justice prevail.
Contact an NYC Criminal Defense Attorney Today
For over three decades, Mark I. Cohen has defended those accused of different crimes in New York. Over the years, he has gathered the experience you need for your case. NYC criminal defense attorney Mark I. Cohen strives to provide exceptional criminal defense in all his cases. Contact our office today to learn if or how we can help you with your case.
Resources:
nytimes.com/2020/12/29/nyregion/nyc-2020-crime-covid.html
nydailynews.com/new-york/nyc-crime/ny-shootings-rapes-surge-across-city-nypd-20210410-3jrtpy72avadhpkuzwknytudo4-story.html