Advantages Of Accepting A Plea Bargain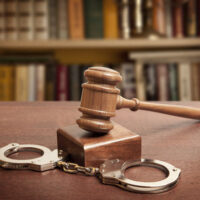 While there are no precise estimates of the number of cases that are resolved through plea bargaining, researchers estimate that approximately 90 to 95 percent of criminal cases are resolved through this process. If this information is accurate, it means that only 10 or less than 10 percent of criminal cases actually go through a trial. It is believed that the main reason judges accept plea bargains is to alleviate the need to schedule and hold trials on an already congested court calendar and to reduce prison overcrowding. For prosecutors, the reason they present defendants with plea bargains might be to reduce their caseload. Another reason prosecutors engage in plea bargaining might be because it often assures them of a conviction.
So, you now know some of the possible reasons why judges accept plea bargains and prosecutors offer defendants plea bargains. But, what about defendants? Why do defendants accept plea bargains? Well, accepting a plea bargain comes with several advantages to defendants.
Below are some of the advantages of accepting a plea bargain.
Advantages of a Plea Bargain
One of the main advantages of a defendant accepting a plea bargain is a lighter sentence. Many defendants accept a plea bargain because a prosecutor offers them a chance to face a lighter sentence. Through plea bargains, some defendants are even able to avoid going to prison.
Another advantage of a plea bargain is reduced criminal charges. Depending on a defendant's case, this might mean pleading guilty to a misdemeanor offense instead of a felony offense or pleading guilty to a crime of a different degree or class. A reduced charge can result in a record that shows a less severe crime. A reduced criminal charge can also lead to a lighter sentence.
Another notable advantage of accepting a plea bargain is the opportunity to resolve a criminal case quickly. Trials usually go on for weeks or even months and are often expensive. You can avoid spending too much time and money on a jury trial when you accept a plea bargain.
Lastly, when you accept a plea bargain, you can avoid the uncertainty of a jury trial. You cannot predict the outcome of a case that goes to trial. If you go to trial and are found guilty, you could end up facing harsher consequences than the ones you could have faced had you accepted a plea bargain.
Nevertheless, despite the advantages of a plea bargain, it is crucial for you to speak to your attorney before accepting a plea bargain deal. Plea bargains also have disadvantages. For example, by accepting a plea bargain, you are guaranteeing yourself a criminal record and eliminating the possibility of a "no guilty" result. Also, when you accept a plea bargain, it might mean accepting a conviction that the prosecutor might not have been able to acquire in a trial. This can be especially upsetting if you are actually not guilty.
Contact an NYC Criminal Defense Attorney
If you are facing criminal charges, contact the skilled NYC criminal defense attorney Mark I. Cohen today at 212-732-0002 to ensure you don't fall for an unfair plea bargain deal or miss out on an opportunity to enjoy the advantages that come with accepting a fair plea bargain deal.
Resource:
bja.ojp.gov/sites/g/files/xyckuh186/files/media/document/PleaBargainingResearchSummary.pdf