Administration Starts Charging Any and All Businesses Linked to COVID-19 Materials with Defense Production Act Violations While Political Corruption Charges Are Thrown Out by US Supreme Court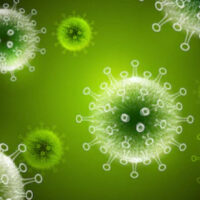 In April and May, while the Department of Justice under Attorney General William Barr has taken alleged violations in connection with the coronavirus to new levels, and started charging small retailers who sell facemasks in New York and elsewhere with serious criminal violations, the US Supreme Court has gone in a different direction, and reversed federal (wire) fraud charges for those previously convicted in the New Jersey "Bridgegate" scandal, as we discuss below. As a result, it is advisable that any and all companies that are even indirectly involved with supplies and materials that have been designated by the administration as scarce as threatened due to the pandemic (such as face masks, ventilators, gloves, etc.) consult with defense counsel in order to ensure that they are not violating any criminal laws and thus not at risk of potentially facing criminal charges.
Defense Production Act Charges Filed Against Retailer In New York
The Department of Justice had made arrests and charged individual retailers with violating the Defense Production Act by hoarding personal protective equipment and selling items such as facemasks at what the Department argues is an excess of prevailing market prices here in New York. The charges represent the beginning of the use of the Act and also indicate that as the pandemic continues to weigh on the country, the Department is willing to bring charges that are arguably legally questionable. As a result, retailers should not only consult with counsel in order to make sure that they are not technically violating criminal laws, but all businesses that are involved with products that have been designated as scarce and threatened in conjunction with the virus, such as warehouse, transportation, and storage companies, for example, should do the same.
Under the Defense Production Act, the President of the United States can issue an executive order designating which supplies and devices are scarce. President Trump did so in March, and the  list includes a number of items such as respirators, ventilators and associated equipment, drug products with chloroquine phosphate or hydroxychloroquine HCI as the active ingredient, sterilization services, disinfecting devices, personal protective equipment such as facemasks, surgical masks, face shields, medical or surgical gowns, and gloves, including surgical gloves. Postal inspectors executed a search warrant at the retail store of the defendant arrested in New York, who was allegedly selling facemasks for one dollar, which, according to the Department, is in excess of prevailing market prices; although some would argue that this charge is an abuse of discretion. Since then, there have been a number of similar charges brought by the Department against others.
US Supreme Court Tosses Out "Bridgegate" Fraud Charges
In early May, the US Supreme Court dismissed federal fraud charges against the two aids to former New Jersey Governor Chris Christie at the center of the "Bridgegate" scandal, which involved setting up road closures in order to cause traffic on the George Washington bridge connecting New Jersey to New York City in an effort to punish then-Fort Lee Mayor Mark Sokolich for failing to support Christie. The defendants were charged and convicted with fraud by the lower courts, but the US Supreme Court reversed, noting that while the defendants were unquestionably in involved in corruption and abuse of power, they had not technically committed the crime of federal fraud because their goal was not to steal money or property, which is required in order to convict someone with the federal crime of wire fraud. As a result of the decision, limits have been permanently placed on the prosecution of political corruption.
If You Are Facing Criminal Charges In New York, Contact The Very Best in Criminal Defense
If you have been charged with any crime in connection with the Defense Production Act or political crimes, fraud, etc., contact experienced NYC criminal attorney Mark I. Cohen today to find out how we can provide you with the best defense of your rights.
Resources:
law360.com/retail/articles/1270328/the-1st-covid-19-prosecutions-under-defense-production-act
justice.gov/usao-edny/pr/long-island-man-charged-under-defense-production-act-hoarding-and-price-gouging-scarc-0
justice.gov/usao-edny/pr/long-island-man-charged-under-defense-production-act-hoarding-and-price-gouging-scarc-0
https://www.markicohenattorneynyc.com/u-s-supreme-court-makes-deporting-immigrants-with-criminal-convictions-easier/