A Taunted Officer Risks Facing Criminal Charges After Attacking Handcuffed Suspects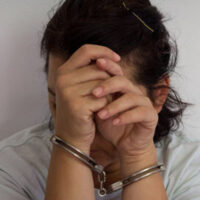 On July 22, 2021, a police sergeant in New York was charged because of attacking two arrested criminals in two separate events. The sergeant is said to have attacked the two suspects by kneeling on the back of one of them on a subway station floor and punching the other one in the face when he was in a cell. According to the authorities, the sergeant attacked the suspects after being teased with Anti-Asian slurs in one case and a spit at for the other.
Despite the provocation, Manhattan district attorney Cyrus R. Vance Jr. made it clear that the sergeant's responses were not justified. In a statement, Mr. Vance acknowledged the life-threatening situations that NYPD officers face every day when they head into the field. He acknowledged that every day NYPD officers face the unknown. But the DA added that despite that, it is every officer's duty to carry out their job with the utmost professionalism and integrity. According to Mr. Vance, the sergeant grossly violated his training and the law when he reacted violently to the suspects' actions. Police officers are trained not to kneel, stand, or sit on people's backs, heads, or chests. The NYPD's rules also prohibit officers from using force as retaliation and against handcuffed detainees, except to stop an escape, prevent injury, or overpower an individual who is resisting.
When he appeared in court, the sergeant pleaded not guilty to attempted third-degree assault and third-degree assault. Both these crimes are misdemeanor crimes. The arrests at issue happened before the police killing of George Floyd in 2020 unleashed nationwide protests against racism, especially in the criminal justice system while focusing public scrutiny on the hostile tactics police officers sometimes use when restraining suspects. A notable recent example of how deadly these aggressive tactics can be involves a man on Staten Island that died in 2014 after a police officer placed him in a chokehold as other police officers tried to handcuff him. It is important to note that police officers are forbidden from using chokeholds except in extremely limited situations. Before dying, the deceased man repeatedly pleaded, "I can't breathe." It is this call for help that later became a national rallying cry.
Assault in the Third Degree
A person is guilty of committing assault in the third degree if;
they have an intention to physically harm another individual, causing injury to the individual or a third person; or
they cause physical harm to another individual recklessly; or
with criminal negligence, they cause bodily injury to another individual using a deadly weapon or a dangerous instrument.
This misdemeanor crime is the lowest tier of assault charges. However, even though the third degree assault is the lowest tier of assault charges in New York, accused individuals need to take this charge seriously. For instance, if the New York police sergeant is convicted of the crime, he could spend up to one year in jail.
Contact an NYC Criminal Defense Attorney
If you, a friend, someone you know, or a loved one was arrested and you believe an officer that was involved in the arrest treated you or them in a manner that is against the law, contact skilled NYC criminal defense attorney Mark I. Cohen for legal help. Remember, even criminal suspects have rights, and a violation of those rights should never be ignored.
Resource:
nytimes.com/2021/07/22/nyregion/nypd-police-brutality.html