A Man In New York Pleaded Guilty To Attempted Murder As A Hate Crime After Stabbing A Teenage Girl During Her Family Visit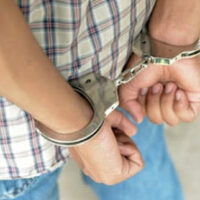 A man from New York recently admitted that he attempted to murder a 17-year-old black girl he did not know. On September 14, 2021, 36-year-old Robert McCallion from Westchester County pleaded guilty to fourteen felony charges, including attempted murder as a hate crime. Robert was indicted in August last year over the violent, race-based attack on the Black teenage teenager who was visiting her family at an apartment in Ossining where McCallion lived. According to the DA's office, Robert McCallion used racial slurs as he stabbed the teenager who was a stranger to him.
On March 13, 2021, Ossining Police Department officers arrived at the Avalon apartments and found the victim with a number of wounds on her back and face. According to news sources, the victim was bleeding profusely when the police arrived.
The defendant was arrested after the police found him in the apartment complex's parking lot with blood on his clothes and hands. The police also found the knife that McCallion used at the scene. According to officials, apart from the knife, police recovered several weapons from McCallion's apartment, including two loaded assault weapons. Also, the weapons were laid out as if someone intended to use them. Six of the fourteen charges that McCallion is facing are related to the firearms offenses. McCallion is slated to be sentenced on November 16, 2021. Under the terms of his plea agreement, McCallion's possible sentence will range from between 8 to 25 years in state prison.
In her statement, Westchester County District Attorney, Miriam Elizabeth Rocah, condemned the attack by Robert McCallion. According to Miriam Rocah, such hate crimes traumatize not only victims but also the community as well. In her statement, the Westchester County DA promised that her office would continue aggressively prosecuting hate crimes.
Attempted Murder as a Hate Crime
According to New York Penal Law 485.05, an individual is guilty of attempted murder as a hate crime, when the individual commits the crime of attempted murder, and:
intentionally selects the individual against whom the offense is committed or intended to be committed because of a perception or belief regarding the color, race, ancestry, national origin, gender, religion, religious practice, disability, age, or sexual orientation of an individual, regardless of whether the perception or belief is correct.
intentionally commits the act constituting attempted murder because of a perception or belief regarding the color, race, national origin, age, religion, gender, religious practice, ancestry, sexual orientation, or disability of an individual, regardless of whether or not the perception or belief is correct.
As noted, the laws governing hate crimes in New York are complex. Therefore, if you stand accused of a hate crime, you should not hesitate to reach out to a defense attorney who can help you understand the law.
If You Are Currently Under Investigation Because of Allegations of a Hate Crime, You Need a Skilled Criminal Defense Attorney To Help You Protect Your Rights
If you are in or around NYC and currently facing hate crime charges, contact skilled NYC criminal defense attorney, Mark I. Cogen, Esq., at 212-732-0002 to receive help with your case.
Resource:
nbcnewyork.com/news/local/ny-man-admits-trying-to-kill-black-teenage-stranger-during-her-family-visit/3271474/