A Man From Rochester Sentenced To Three Years For Computer Fraud And Aggravated Identity Theft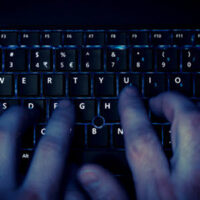 According to the United States Department of Justice, in August 2021, a 25-year-old man from Rochester, Monroe County, New York, was sentenced to thirty-six months in federal prison after stealing nude photos of dozens of female victims. The man was sentenced for aggravated identity theft and computer fraud in connection with his hacking of social media accounts and theft of the victims' nude photos. Before his sentencing, 25-year-old Nicholas Faber had pleaded guilty on February 8, 2021.
Court records indicate that Nicholas Faber confessed that he worked with a co-conspirator, Michael Fish, to access the school email accounts of the victims for around three years. He then used information from those email accounts to access the female students' social media accounts. The email accounts are believed to have been accessed after the two were able to guess answers to password reset questions correctly. After accessing the students' social media accounts, the 25-year-old individual traded the photos online with others. He also sold movies he obtained from the victims' social media accounts. The two then attempted to cover their tracks using a virtual private network (VPN). But, despite their efforts, they were quickly tracked after one of the female victims reported suspicious activity on her social media accounts.
After Faber committed the crimes, the school had to allocate money and staff to reviewing computer and server access logs, identifying compromised accounts, resetting passwords, and notifying students and parents.
On top of the thirty-six months that Nicholas will be in prison, he will also have to face a three-year term of supervised release. United States Judge Mae A. D'Agostino imposed this supervised release. The three-year term of supervised release is scheduled to start after Nicholas is released from prison. The judge also ordered Faber to pay $35,430 in restitution to his alma mater and a $200 special assessment.
Michael pleaded guilty to aggravated identity theft, computer hacking, and child pornography offenses in May 2020. Fish is scheduled to be sentenced later this year, specifically in November.
According to the United States Department of Justice, Deputy Chief Michael Stawasz of the Computer Crime and Intellectual Property Section, which is a section of the criminal division of the U.S. Department of Justice, is handling this case. Deputy Chief Michael Stawasz is handling the case with two Assistant United States Attorneys, Joshua R. Rosenthal and Wayne A. Myers of the United States Attorney's Office for the Northern District of New York.
It is crucial for you to note that the Computer Crime and Intellectual Property Section pursues three main goals, which are;
To prevent and disrupt intellectual property and computer crime by supporting and bringing forward important investigations and prosecutions.
To guide the appropriate gathering of electronic evidence by prosecutors and investigators.
To provide advice and assistance to agents and prosecutors in the United States and worldwide.
Contact an NYC Criminal Defense Attorney Today
When accused of committing an identity theft crime or a computer crime, you need to speak to a skilled criminal defense attorney considering the hefty penalties associated with such crimes. Contact the NYC criminal defense attorney Mark I. Cohen at 212-732-0002 today if you are in or around New York City and are facing such charges.
Resource:
justice.gov/opa/pr/new-york-man-sentenced-36-months-stealing-nude-photos-dozens-victims