A 70-Year-Old Dentist In Long Island Was Recently Arrested For Giving Prescription Drugs To Women In Exchange For Sex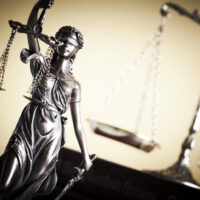 On 25 August 2021, a Long Island dentist, Dr. Barry Arnold, was arrested and charged with administering prescription drugs to women in exchange for sex. According to news sources, Dr. Barry, a practicing dentist with an office in Valley Stream, was charged with writing illegal prescriptions to women for Xanax, oxycodone, and Percocet in exchange for sexual acts. It is alleged that the dentist wrote the prescriptions in exchange for sexual acts between October 2016 and August 2020. Prosecutors also allege that the dentist gave and indulged in crack cocaine with some of the victims and offered many victims nitrous oxide. Nitrous oxide is usually used for pain relief and sedation during medical procedures. The sex acts are believed to have occurred after business hours at Dr. Arnold's former Lynbrook office and current Valley Stream office. Dr. Barry also allegedly exchanged prescription drugs in exchange for sex at his home in Williston Park. According to prosecutions, the dentist tried to exchange Percocet as recently as the Monday of 23 August 2021.
On numerous occasions, Dr. Barry Arnold accompanied his victims to pharmacies where they filled the prescriptions he had written for them. According to the authorities, Barry would receive some pills from the women as a "kick-back" for writing the prescription once the prescriptions were filled. Because of this, Barry often had a supply of controlled substances on hand. Dr. Barry Arnold would distribute the pills he got from his victims in loose pill form. Often, he had a supply of Xanax on hand.
According to Acting Suffolk County Police Department (SCPD) Commissioner Cameron, during the course of almost four years, Dr. Barry used his ability to write prescriptions to take advantage of women struggling with addiction for his personal indulgences. Also, according to Jacquelyn M. Kasulis, Acting U.S. Attorney for the Eastern District of New York, as alleged, Dr. Barry abused his position and preyed upon vulnerable women, trading prescriptions for sex. The Acting U.S. Attorney stated that she and her team are committed to prosecuting medical professionals who forget about the Hippocratic oath and contribute to the rise of addiction and drug abuse in America.
According to the United States Department of Justice, the charges in the indictment are only allegations, and Dr. Barry is presumed innocent until proven guilty. If convicted, the 70-year-old Long Island dentist risks spending up to twenty years in jail.
On 26 August 2021, Dr. Barry Arnold was arraigned at a federal court in Central Islip. According to news sources, Arnold pled not guilty to twenty-eight counts of illegal distribution of a controlled substance and was released on a $200,000 bond. Under the terms of the bond agreement, among other things, Barry surrendered his DEA registration. Once a dentist surrenders their Drug Enforcement Agency registration, they can no longer write prescriptions. The next court date is scheduled for 29 October.
Contact a New York City Prescription Diversion Attorney Today
Prescription diversion is a serious offense, and the government is aggressively prosecuting individuals involved in this type of crime. If you stand accused of prescription diversion, it is crucial that you speak to a skilled attorney right away. Contact NYC prescription diversion attorney Mark I. Cohen today at 212-732-0002 to schedule a consultation.
Resource:
abc7ny.com/dentist-arrest-long-island-drugs/10977454/