6 Reasons It Is Best To Avoid Being Your Own Criminal Defense Attorney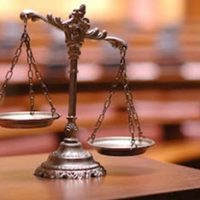 If you are facing criminal charges, you can represent yourself or hire a criminal defense attorney. There are many reasons a criminal defendant may wish to represent themselves and avoid hiring an attorney. For example, you may want to represent yourself because you think you cannot afford an attorney or it is not worth hiring an attorney. If you are facing criminal charges and have decided to represent yourself, you probably need to re-evaluate your decision. You could be making a big mistake. Below, we look at six reasons it is best to hire a criminal defense attorney and avoid being your own attorney.
Reason #1: There May Be More at Stake Than You Know
You have probably already looked up the potential consequences of the crime you are accused of committing. However, there may be some consequences you don't know about. For example, do you know that if you are convicted and sentenced to a term of probation, the judge may impose some special conditions you need to complete while on probation?
Reason #2: The Prosecution Might Take Advantage of Your Lack of Expertise
The prosecutor might act like they want to help you. They may act like they want to resolve your case fast for your benefit. However, the truth is that the prosecutor is not your friend. Criminal prosecutors are known for taking advantage of criminal defendants who represent themselves and lack the experience attorneys possess.
Reason #3: You Are at a Disadvantage When It Comes To Negotiating a Plea
You most certainly want to avoid a conviction, but if that cannot happen, you might need to consider a plea bargain. You will be disadvantaged when negotiating a plea deal if you do not have an attorney. In fact, the prosecutor might not even give you an opportunity to negotiate if you do not have an attorney.
Reason #4: Criminal Cases Involve a Lot of Paperwork
When dealing with a criminal case, you need to file many documents and meet many deadlines. This can be challenging. Attorneys are experienced in handling paperwork and meeting deadlines.
Reason #5: You May Have a Defense That You Don't Know About
You may not know all the defenses available to your case. And if that is the case, you risk seeing an unfavorable outcome. For example, did you know that challenging the prosecution's case is a defense you could use in your case? If there are flaws in the prosecution's case, an attorney can help you identify them and use them to your advantage. Attorneys have been trained to identify and exploit weaknesses in the prosecution's case.
Reason #6: You Will Be Held Accountable
If you represent yourself, you will be held to the same legal standards as a criminal defense attorney who has studied and practiced law. If, for instance, you fail to file a particular document or meet a specific deadline, you will be held responsible.
Contact an NYC Criminal Defense Attorney
If you're facing criminal charges in New York and need legal help from a qualified criminal defense attorney, contact our NYC criminal defense attorney, Mark I. Cohen, at 212-732-0002.