4 Things You MUST Do If You Are Arrested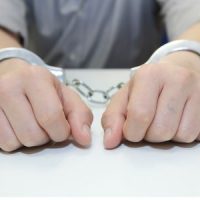 Nobody enjoys encountering the police. Even if you know you have done nothing wrong, an encounter with the police can be scary. When you are arrested, a lot of things run through your mind. What will people say or think? Will I go to jail? Will I have to pay huge fines? How will this affect my family? However, as much as it is understandable to feel scared when you are arrested, it is crucial that, if you are arrested, you remain calm and focused. When you are arrested, you should stay calm and focused and take certain steps that can help you do damage control.
4 Things to Do if You Are Arrested
If the police arrest you, there are several things you can do that can help with damage control. Here are four things you MUST do if the police arrest you:
#1: Cooperate With the Police
When you are getting arrested, your first instinct may be to fight the police. But the best thing to do if the police arrest you is to cooperate. When you are being arrested, do not try to put up a fight, even if you know the police are in the wrong. If you resist arrest, it can result in additional criminal charges against you. Also, resisting arrest can put you in harm's way. An officer may use force if you try to resist an arrest.
#2: Focus on What Is Going on Around You
While being arrested, you must pay close attention to what is happening around you and try to remember each detail. When you are being arrested, focus on whether the police violate your rights. If, for example, the police violate your right to be free from unreasonable searches and seizure, your attorney will need to know about that later. Any evidence obtained through an unlawful search and seizure is considered inadmissible in court in the U.S.
After your arrest and as soon as you get the chance, note down everything you can remember about your arrest. For example, note the events that led up to your arrest and what the police did or said during your arrest.
#3: Invoke Your Right To Remain Silent
When getting arrested, it is in your best interest to invoke your right to remain silent. It might seem like you can negotiate your way out of the situation, but talking to the police during an arrest can worsen things. Anything you say to law enforcement officers can be used against you in court.
#4: Tell the Police You Want To Speak to Your Attorney
Lastly, during an arrest, tell the police that you wish to speak to your attorney. The U.S. Constitution gives you the right to legal representation, and you can invoke this right at any point during your arrest. A criminal defense attorney can help protect your constitutional rights.
Contact an NYC Criminal Defense Attorney
If you have been arrested and need legal help, our skilled and dedicated NYC criminal defense attorney, Mark I. Cogen, Esq., can help you. You can reach us by calling 212-732-0002 or filling out our online contact form.