4 Strong Defenses To New York Drug Possession Charges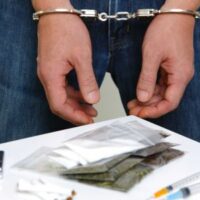 A drug possession conviction in New York can adversely affect your life. Some of the potential consequences of a drug possession crime in the state of New York include hefty fines, job loss, jail time, and many more. If convicted of drug possession in the seventh degree, for example, you could end up facing a one-year prison term and/or paying a monetary fine of up to $1,000. On the other hand, if charged with a first-degree drug possession crime, which is a class A felony type of crime, you could end up in jail for up to 20 years and/or paying a monetary fine of up to $5,000. Additionally, a drug possession conviction can affect your chances of obtaining gainful employment in the future. If you stand accused of drug possession, it is important that you reach out to a skilled drug defense attorney for these and many other reasons. An attorney can defend you using strong defenses that apply to your case. With the right defense, an attorney may be able to defend your rights and possibly have your drug possession charges reduced or dismissed.
Many different defenses can be used against drug possession charges in New York. Some defenses target procedural errors, others challenge evidence or testimony, while others challenge the stated facts. Therefore, it is generally up to your attorney to identify the best defense for your case. Below are four strong defenses to drug possession charges that attorneys often use.
Unlawful Search and Seizure
This is one of the defenses that your attorney can use if they wish to target procedural errors. According to the Fourth Amendment, the police are only allowed to conduct searches if they have warrants or probable cause. So, if the police searched you or your property without a warrant or probable cause, your attorney may be able to use the unlawful search and seizure defense to defend you.
Missing Drugs
If a prosecutor loses or lacks the actual drug that you are being accused of possessing, your defense attorney may be able to have your case dismissed. Sometimes, seized drugs are not directly transferred to the evidence locker after confiscation. During such times when drugs have to be transferred several times, it is not uncommon for them to get lost.
Entrapment
Entrapment is one defense that your attorney can use if they wish to challenge stated facts. With this defense, your attorney must prove that officers or individuals working with officers induced you to commit the drug crime and that you would not have otherwise committed the crime. Additionally, your attorney may need to prove that an officer and/or their department provided the drugs in question.
Crime Lab Analysis
The reality is, a lot of substances look like drugs, but they aren't. Therefore, if the substance found in your possession is not a drug, your attorney can try forcing the prosecution to prove that the evidence is indeed the illicit drug in question by sending the substance to a crime lab for examination.
Contact Us for Legal Help
Remember, the content in this article should not be used as legal advice. To get professional legal advice or help with your drug possession case, contact experienced NYC narcotics crime attorney Mark I, Cohen today to schedule a consultation.
Resource:
cga.ct.gov/2015/rpt/2015-R-0304.htm