22-Year-Old Man Who Was Drunk Driving, Charged In A Maspeth, Queens Crash That Killed A 47-Year-Old Lyft Driver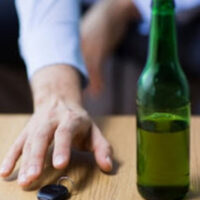 On June 13, 2021, a driver, registered on Lyft, was fatally hit by an unlicensed motorist at a busy intersection in Maspeth, Queens, moments after informing his wife that he was headed home. The married father of three died after being hit by a drunk driver. The Lyft driver had his last client when he was struck and killed by a drunk driver. His passenger got away with only minor injuries. According to reports, the incident happened at around 4 a.m. at the intersection of Fresh Pond Road and Elliot Avenue in Maspeth.
The police say that the 22-year-old man who T-boned the rideshare vehicle should not have been behind the wheel. Erik Chimborazo, the alleged drunk driver, claimed that he had only taken three beers, but according to the police, that information is inaccurate. The police believe that Erik must have had more than he claimed to have had because he tested double the legal limit two hours after the fatal crash. According to the police, Chimborazo ran a red light and T-boned the Lyft driver's car. Authorities also claim that Erik left the scene of the accident on foot but later returned and was arrested.
Apart from being drunk, Erik was unlicensed, uninsured, and drove a vehicle lacking insurance and an inspection certificate. As a result, Chimborazo was charged with:
vehicular manslaughter
driving a vehicle that lacked insurance and an inspection certificate, and
drunk driving
This is according to the NYPD.
Individuals who live near the intersection where the accident occurred said that the accident did not surprise them. According to one resident, the intersection has become a "horror show" because apparently, accidents happen there every week.
The Lyft driver's devastated sister remembers her brother as a great, loving family man who cared for everybody's children. She would like for all this drunk driving to stop because she has seen so many similar cases.
The State of New York Takes Drunk Driving Seriously
It is such heartbreaking stories that push the state of New York to implement strict laws every now and then in an effort to stop drunk driving. In New York, even a first offense can land an individual in jail when it comes to drunk driving. For example, a first driving while intoxicated (DWI) misdemeanor offense can attract a jail sentence of up to one year.
Regardless of the situation that leads to you being charged with drunk driving, it is crucial that you maintain a skilled criminal defense attorney. No matter how bad a situation seems, an attorney can help defend your case. A strong defense can result in a possible reduction in charges, a plea bargain, or even a not guilty verdict. After being charged with drunk driving, the quality of your defense may be what separates you from freedom and incarceration.
Contact Us for Legal Help
Are you in or around NYC and currently facing DUI/DWUI/DWAI/DWI charges? Are you worried about losing your freedom and/or assets? If so, contact dedicated NYC DUI/DWUI/DWAI attorney Mark I. Cohen at 212-732-0002 today to schedule a consultation.
Resources:
nydailynews.com/new-york/nyc-crime/ny-fatal-crash-queens-dwi-20210613-7gc4iafkorfirjyjgblh66k46y-story.html
dmv.ny.gov/tickets/penalties-alcohol-or-drug-related-violations