2 Strong Defenses That Can Help Individuals Charged With Assault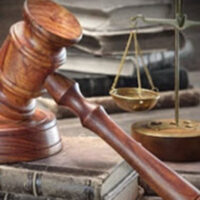 An accusation of a violent crime such as an assault crime can lead to harsh penalties. For instance, in New York, assault in the third degree carries a prison sentence of up to one year. On the other hand, assault in the second degree carries a mandatory minimum prison sentence of 2 years and a maximum of 7 years in prison for a first-time offender.
Even if you don't end up in prison, being convicted of assault can adversely affect your life. For example, a conviction could lead to your employment and housing options being limited. Fortunately, as with any other crime, individuals accused of assault can defend themselves using available defenses. It is important to note that because assault cases are different, the defenses available in such cases vary widely depending on the circumstances and facts. Nevertheless, operating under the presumption that a defendant's case is not a case of mistaken identity or another fundamental error, below are two possible strong defenses to assault charges.
No Intent To Cause Harm
In New York, assault generally involves intentionally or recklessly striking or hitting another individual resulting in some definable injury to that individual. So, if you can prove that you had no intention of injuring the injured party, that could be enough to fight your assault charges. Also, if you can demonstrate that there is some doubt about whether you intended to cause harm, that may be enough to fight your assault charges.
Self-Defense                                                                          
Self-defense is one defense that many people charged with assault use. In New York, if you can prove to the judge that you took the action you took to defend yourself, you may end up having your charges dropped. However, it is crucial to note that, for you to have any chance of escaping a conviction, you must show that you "reasonably" believed;
someone was doing something that necessitates self-defense, and
it was necessary for you to act the way you did.
If either belief is found to be unreasonable, you will find yourself with a problem.
The reasonableness of an individual's actions is usually determined by several factors including, but not limited to the following:
An individual's role in the incident
Whether the force the defendant used was proportional to the one used by the aggressor
The age, size, and physical capabilities of the individuals involved in the incident
"Defense of others" and "defense of property" are other defenses that are quite similar to that of self-defense, which you can use to defend yourself if you stand accused of assault.
It is vital that you speak to a skilled attorney if you believe that any of the above defenses can be used in your case. This is because there could be limitations that apply to the defense you want to use that you don't know about.
Contact an NYC Criminal Defense Attorney Today
An experienced and dedicated criminal defense attorney knowledgeable about common defenses in assault cases can greatly help your assault case. The skilled and dedicated NYC criminal defense attorney Mark I. Cohen is familiar with all possible defenses to assault charges and can help you with your assault case. Contact the office of Mark I. Cohen, Esq., today at 212-732-0002 to schedule a consultation.